United in Prayer, discover Mahabba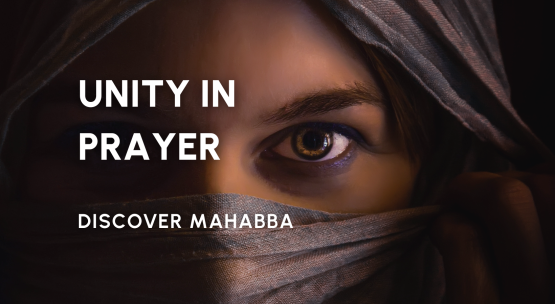 Dienstag 06 Juni 2023

11:05
Mahabba is a prayer movement that stresses the importance of seeking God before immediately turning to action. It seeks to bring Christians from various church backgrounds together in unity to pray for and engage biblically with Muslims in their neighbourhood.
Mahabba is also an organic, grassroots movement where the responsibility lies in the hands of local Christians. As such it is highly relational and flexible allowing for multiple partnerships on the ground without too much need for formal agreements.
Thanks to the generosity of our supporters, we have been able to start a Mahabba network in Belgium. In spite of the challenges posed by Covid, or by the complexities of a country with several languages and cultures as Belgium, we have seen God at work. At some point we had 13 prayer groups meeting up but since Covid the number has gone down to 7 groups that still physically meet together to pray. In order to adapt we have started to produce a monthly prayer guide for individuals or prayer groups to use. This is sent to about 150 email addresses. Other national events, such as the annual Mahabba conference and the online night of prayer during Ramadan, are well attended.
One of the positives that has come out of this project is not only the mobilisation of prayer but the sharing of testimonies. During Ramadan 2021 we mobilised a night of prayer for which we asked some people to make a short video of how God has been at work. Here is one such short story:
To preach liberation to the captives...
Matthew 25:36b "I was in prison, and you came to visit me."
The chaplain met Amir* when he was being held in an isolation cell having recently attempted suicide. Not long after his arrival in Belgium, Amir ended up in prison. Traumatized by experiences in his homeland and now stuck in a foreign country, he had reached a low point in his life. The chaplain prayed for Amir, upon which he experienced a calmness amid his fear. Shortly after, Amir was given a Bible in his own language. During the many lonely hours, he began to read and felt the soothing presence of Jesus. Eventually he was allowed to leave the isolation cell. He participated in an Alpha course and watched a film about Jesus. Little by little he was able to communicate and he opened his heart to Jesus.
God's Spirit truly is at work amongst Muslims in Belgium! Thank you for your support, for your prayers, and the offerings that have allowed us to start this work. When Christians unite in prayer, we are sure to see miracles in our midst.