Let's walk!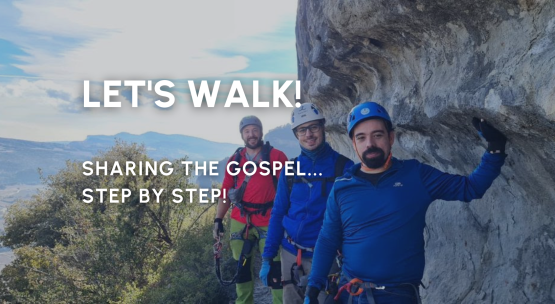 Dienstag 07 März 2023

10:07
The creation proclaims the glory of God... Discover the ministry of one of our ECM missionaries in Youngstars, using one of the region's favourite activities, hiking.
"At Youngstars we love the mountains, and these past few months we have been going out and hiking all the time. On each of them we've had conversations that have brought people closer to Jesus. And that's what it's all about, making disciples.
Soon we will also have our annual snowshoeing trip. It's a fun activity and perfect to come with a friend to draw them closer to Jesus through His creation.
Thank you so much for praying for us and supporting us financially so that we can devote ourselves full time to making disciples of Jesus.
It is a privilege to dedicate ourselves to this and to have you be a part of this adventure!
THANK YOU!
Dan and Abigail".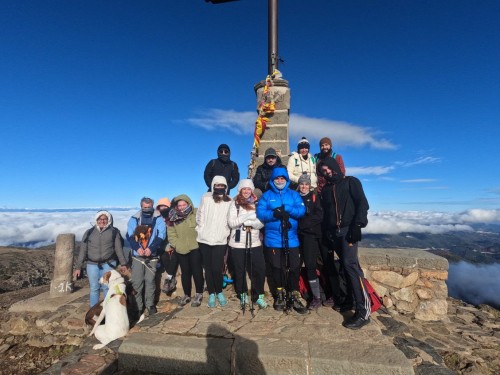 Hiking in Matagalls in December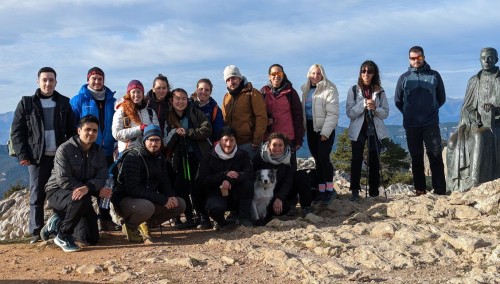 Hiking in Mont in January
Dan Adrover works with Youngstars, a Christian organisation with a mission to support the holistic growth of young people. ECM partners with Youngstars through people like Dan, so that the Gospel of Jesus reaches every young person in Spain and Europe.