A journey into Ukraine: what does it look like?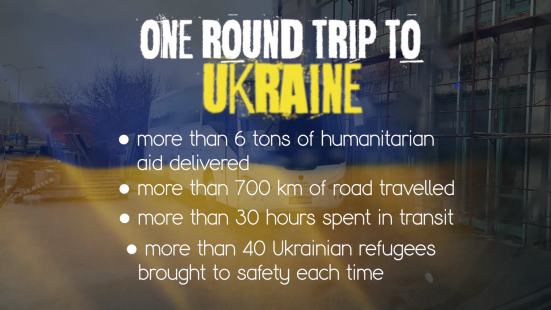 Saturday 02 April 2022

10:13
Watch this video and let us take you on a trip to Ukraine. Our Slovakian partners cross the border every week with a bus filled with tons of supplies. Take a look at their journey.
We are so grateful for our partners in Slovakia! They leave the security of their country every week and cross the border into Ukraine with a bus filled with 6 tons of supplies. Then, they take refugees out of Ukraine on their way bak. They are sacrificially giving and we are blessed to be able to partner with them.
Here, you can see what one of these trips look like. Take a look!
You can also be part of these journeys. You can pray for their safety and wellbeing. 🙏🏼 And you can help them finance the trips. 💸 One trip costs 500 euros on diesel, 6 tons of food costs around 6,000 euros, and the bus operating cost and other expenses associated with people who are brought and accomodated in Slovakia must be added to this. You can donate here: https://www.ecmi.org/en/ukraine-crisis-fund