Get involved by subscribing to one of our newsletters or periodicals.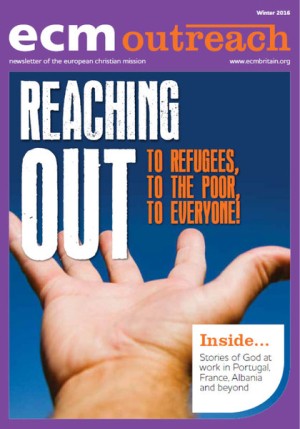 Getting involved starts with knowing what's going on. Four times a year we publish our magazine called 'Outreach, a magazine that tells up to date stories of what God is doing in people's lives in Europe through the work of ECM. You can subscribe to this magazine for free here.
Thank you for your involvement!