A Shelter for the Unsheltered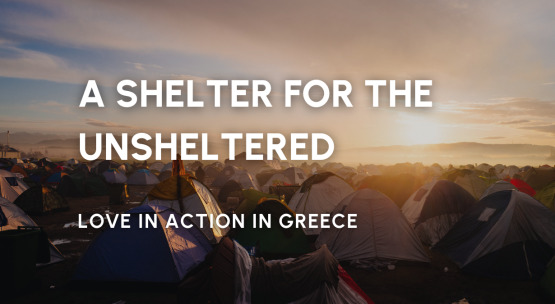 jueves 05 noviembre 2020

12:46
Late on 8th September 2020, a fire tore through Moria Refugee Camp on Lesbos Island and burned almost everything to ashes, rendering once again over 12,000 people homeless. We asked for your help, and you answered. Thank you for changing people's lives in Europe!
EuroRelief, which is the humanitarian arm of Hellenic Ministries, one of ECM's partner organisations in Greece, is based at the Moria Camp, and in conjunction with other NGO's and the Greek Government, was involved in the rebuilding of the camp infrastructure. ECM joined forces with other mission organisations to contribute towards the cost of replacing the office accommodation and logistical equipment that EuroRelief lost, in order that they could keep working and bring much needed relief and aid to desperate people.
We praise God for the swift reply of ECM network and supporters accross the world, that allowed us to help replace 3 containers and their contents, computers, servers, etc, that basically provided the infrastructure for EuroRelief to supply the ongoing needs of up to 20,000 refugees.
Thanks to your help, we also were able to expresses tangible support for one of our partners in the ministry in their time of need, and further develop our relationship with them. Literally, human lives were saved through this work, families given security, a hope for the future, and the opportunity to move toward a better future.
Today, we keep working together with them to serve thousands of refugees stranded in refugee camps. Thank you for partnering with our ECM projects! 🧡
Discover all our active projects on 👉🏼 ecmi.org/parner-with-a-project