Patchwork - Schwerin
Type:

Evangelism

City:

Schwerin

Target:

Arts ministry

Children ministry

Intercultural church development

Missional community development

Outreach and Evangelism

Social action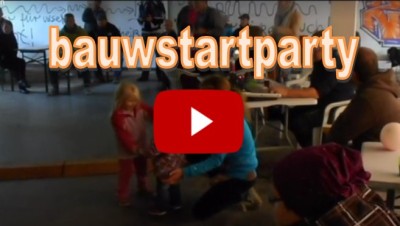 Patchwork Project Center
Together with friends and neighbours, we want to renovate the vacant 'Posthalle' in our neighbourhood. We want to set up a café / hospitality centre, work, music and party room. In addition, there will be some spaces to rent.
The café and the workplace will be managed with people from our neighbourhood: voluntary, but at the same time very professional. In addition, we want to give every employee personal coaching and in long-term for each working appoint leaders and pay. Some quarters we want rent to the Children's table (hot food for needy children). We are now working together with them for many years. This creates a community where everyone, young and old, can find a safe place and can participate actively.
We do not want to work for the people but with the people!
We see many opportunities in this project to bring positive and lasting change in our district. Through practical work and with some entrepreneurial spirit, we want to enable people, motivate them and equip. By furnish the hall and workroom in a creative low-budget (patchwork!) way, we want to inspire people to achieve a lot with limited resources. Also, by making things together from used things, we hope people get meaningful and fun daytime activities and thereby expand their network. A community where everyone can belong is in a way a fellowship with others that can overcome stress and anxiety. Just lately, due to the large influx of refugees, this is very timely. The collaboration with the Children's table offers children and young people with difficult backgrounds to create the opportunity to be part of a practical, active community - even when they mature. And, last but not least, renovating an empty, useless hallway has a strong symbolic effect for those people who are unemployed for so long and feeling useless.
Bringing the Gospel close to the people
On a deeper level we see in this project the right way to bring the Gospel very close to the people, with our activities. Activities where everyone is welcome, where anyone can participate (no one is useless!) and where everyone can find en meet Jesus on his own pace.
Supporters!
To finance the Patchwork Centre, we have to rely on support. A personal contribution we have collected, we also have numerous applications to sponsor and deported large enterprises. At the same time we have organized an action "Give me five!" in which we call the people to support the project with € 5, - per month; beginning in our own neighbourhood. Consequently, our friends who are not have much to spend, are getting the opportunity to support their own project.
Furthermore, we are still looking for:
People who want to pray for this project and our district
Churches where we might could draw attention to this project
Craftsmen or teams, who would like to help practically, and of course...
.....people who want to support us financially, one-off or regular
Interested? click on follow the project
We hope you will be part of this great project in the most atheistic part of the world!
bag made from plastic waste.

This will be the office

Future café.

We already can make music, but later there will be a stage.

The Kid's table will be in this space.

The Hall

Graffiti Art.

Patchwork carpet.

Here will be creative tinkering.

Future workshop

Here will be the kitchen

They are working hard

A meal for the hard workers

Taking out the windows