From prison to planting a church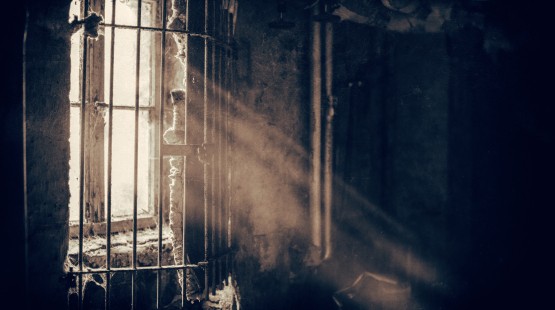 Tuesday 26 January 2021

13:15
What do you do while you wait for the people and funds needed to start a church? Goran is building relationships and letting people know that he is a follower of Jesus while working at a restaurant across the road from where the church is going to be.
Goran recently became a member of ECM. He is a national worker in his home country of Slovenia. He would describe his life before meeting Jesus as a mess. He came from an unstable home, with lots of freedom at a young age.
In his late teens, he became a drug addict and he was in and out of prison for the next 10 years of his life. At 29, he finished his sentence at prison and then went into rehab in Croatia. It was when he was in rehab, that he heard about the gospel of Jesus as he was encouraged to read John's Gospel and by doing that, he came to know Jesus as his Lord and Saviour. After that, everything changed. When he finished rehab, Goran felt called by God to go back to Slovenia, to share the good news with his own community.
When he returned home he started going to a nearby church in the city of Ljubljana, and this is where he met his wife Metka. Goran and Metka both started working with Child Evangelism Fellowship in Slovenia. They both loved working with children and sharing the Bible with them. Through this, families began to ask questions and were intrigued to know more.
Out of this, God put a neighbouring town on their hearts to reach out to the town of Domzale. Domzale has a population of 13,000, but it has no evangelical church and they only know of three other Christians who live there. When witnessing in countries that are predominantly Catholic, like Slovenia, the main challenge is that you are sharing the gospel with people who think they have already heard it. So how do you overcome this? Let us share with you how Goran is doing it.
As Goran walked the streets of Domzale, God spoke to him through 2 Chronicles 7.14: '...if my people who are called by my name humble themselves, and pray and seek my face and turn from their wicked ways, then I will hear from heaven and will forgive their sin and heal their land.' The people of Domzale need to hear about Jesus and God has given Goran the vision and desire to share this good news by planting a church there. Goran says 'We want people to get to know the real, true, living and loving God. We want to see people have a relationship with Him and we believe God has the power to transform this town for His glory.'
He continues, 'Currently Metka is doing a Good News Club and we are holding a Bible study group with the long term vision of planting a church here.' Planting a church in Slovenia can take time, but whilst Goran is waiting on the funding and the people to start this church, he is working in a restaurant across the road from where the church is going to be established. There he builds relationships and lets people know that he is a Christian and follower of Jesus. People are already asking questions and wondering what is different about Goran. Goran hopes and prays that the church will be populated with the people he meets through the restaurant.
You find more stories like this in our magazine, just follow this link.
Also, more information on ECM's work in Slovenia can be found here.