Is any fortress too strong for God?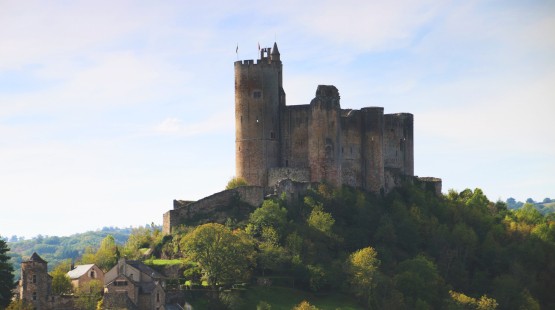 Tuesday 19 January 2021

11:15
Philippe and Joanne Mayhew have been missionaries with ECM in France since 2008 and here they tell us about what God was doing just before the lockdown in the towns of Donnemarie-Dontilly and Provins.
France was one of the most popular holiday destinations in all of Europe -- before Covid-19 changed travel, that is. But it will be popular again. It entices people of all ages with some of the world's most iconic landmarks, world-class art and architecture, sensational food, stunning beaches, beautiful countryside and a staggering amount of history.
Philippe and Joanna share:
"Why not come and spend a holiday with us! You will enjoy the quiet rural town of Donnemarie-Dontilly, just an hour and half away from Paris. We could visit the beautiful castle of Fontainebleau or the medieval fortress of Provins. Our local cultural heritage is quite impressive but, sadly, our spiritual heritage has evaporated throughout the centuries, and the need for the gospel is great.
"It has been a joy for us to witness God's work in many lives since 2008. It all started with prayer and a Good News Club in our home.
"In 2016, God opened doors in a mighty way and a local church started.
"With the support of ECM partners, in 2018, we were able to buy a carpenter's workshop and house and turn it into a welcoming church building. There are now approximately sixty people gathering on Sunday mornings and our congregation is growing steadily. We praise God for all He has done! Over the last two years we have invested in preaching God's Word, training elders and preachers and strengthening every aspect of church life.
"Since March 2020, the COVID-19 pandemic has had a strong impact on all our activities, but thankfully most people are now back (respecting strict safety rules), although some still watch services online. In early September, three new families joined the congregation, one with six children! We are also looking forward to baptising three people, including a mother and her twenty-year-old son. God's kingdom is reaching many hearts.
"Two years ago, the church started thinking about the possibility of planting another church in the large town of Provins, 25 minutes away, because several of our church members lived in that area. We recruited and trained a young couple in church planting, but they have now decided to move on to another ministry in the South of France. Many Christians have prayed over Provins and have tried to start a church there, but there is still very little Christian witness in the town. Tourists flow into the medieval city to admire its ramparts, but we believe that God can conquer this spiritual fortress. Could you pray with us for a couple who could come and work alongside us to consolidate the church of Donnemarie-Dontilly and/or become church planters in Provins?"
There are many more such stories in our Winter 2020/2021 magazine.
If you would like to read further of what God is doing in France, click here.