Urgent Emergency Response - Refugee Camp Fire in Greece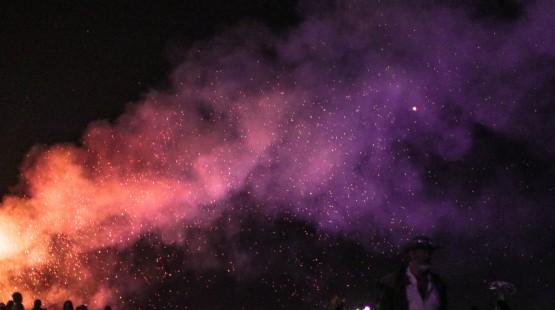 Tuesday 22 September 2020

13:50
Late on September 8th, a fire tore through Moria Refugee Camp on Lesvos Island and burned almost everything to ashes, rendering once again over 12,000 people homeless. Last week we asked you to pray. Now we'd like to ask you to help by giving.
"For a third night families were sleeping on roads, in fields, car parks and even in a cemetery after fleeing the camp. The government said it would take days to find accommodation for them.
"On a parking lot outside a supermarket on Thursday, hundreds of migrants, including families with small children, waited for bottled water and food to be distributed," the BBC reported on Friday 11 Sept.
"'There is no food, no milk for the baby,'" Congolese migrant Natzy Malala, who had a newborn infant and an eight-year-old girl, told Reuters news agency.
John Patton, responsible for EuroRelief's work on Lesvos, said on Thursday 10 Sept:
"It is a rough situation. As of this afternoon there is almost nothing left in the camp. The situation is still fluid and things continue to be tense. In basic form we need to replace the infrastructure that was destroyed (office containers, computers, servers etc) and we also need sleeping bags, blankets, diapers etc that we provide to the migrants. Your prayers are needed. Wisdom is so needed as we both react and plan for the future."
ECM is seeking to raise £9250 to support urgent humanitarian efforts in response to this tragic disaster.
Can you help? If so, please click the button below:
Thank you. Every gift will help make such a difference.
Jesus answered, "If you want to be perfect, go, sell your possessions and give to the poor, and you will have treasure in heaven." John 19.21
If this appeal is oversubscribed, the additional funds will be used for other refugee and migrant ministry.